2D and 3D animaze custom avatar
If you want a 3D custom model ready to use for facerig,with leap motion controllers or props for example.
2D Animaze model
Sketch and design included

All face tracking animation : XYZ, rotation, breathing, mouth..

Live2D modeler setup & animation

Facerig importation tutorial

Ready to use
3D Animaze model
Sketch and design proposal

3D Modelization & details

Texturing and mapping

Rigging and animation

Facerig import setup
Leap motion controller
animate your arms and fingers
Moove arms to say Hello, OK, bye..

Moove your 10 fingers

Suitable with leap motion controller

Only for 3D models
Stream you custom model with Animaze
You will be able to stream and using your avatar on Twitch, facebook gaming, Discord and more ! We are able to create unique and detailled models ready to use. Animaze is also compatible with live2D if you want a 2D model, please check the live2D page to see prices and offers.
We expect Animaze will be released before the end of 2020. We are very excited to try it and we hope it will be a success. We know alot of streamers do not want to show their face in public, Animaze by Facerig is a really good deal for a fun live with your custom model !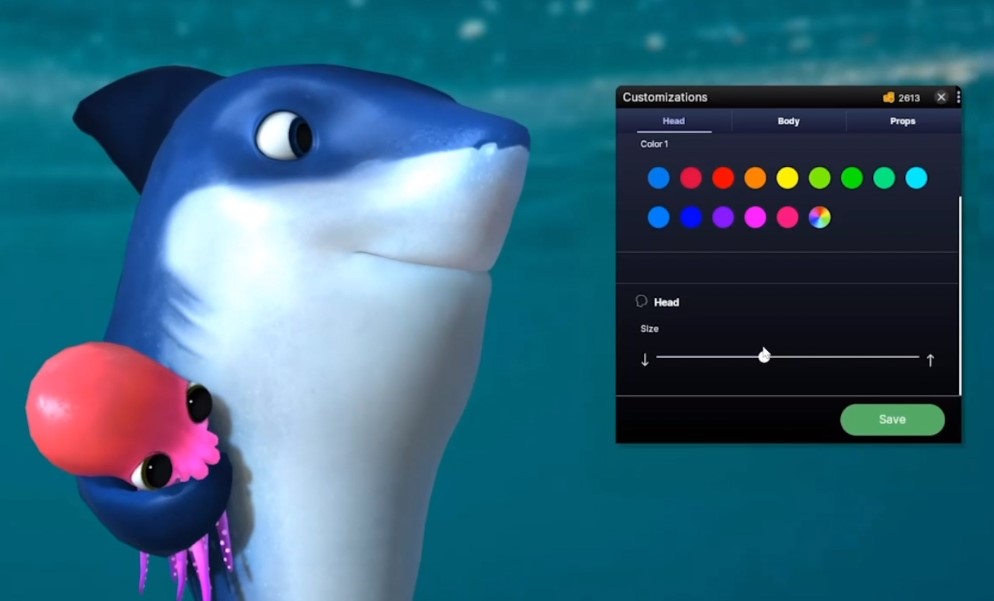 Preview from https://www.animaze.us/
Improved animation With Animaze
As Animaze is the successor of Facerig, you will have better render engine and better animation than Facerig. Animations will be more realistic with a better rendering : details, shadows and lighter dashboard.
You can see more details about the software directly on the steam store or on animze website here
The customization process is also a lot better with the morphing feature to change directly the size of your model. Adding props and play animation will be easier .
Available on iPhone
Animaze app will also be released on Iphone so you will be able to record videos and share with friends though messaging app or media. We do not know if the app will be available on android for the moment, you can stay tunned on the steam forum to be informed about that.